Current releases
DataMelt is a self-contained JAVA program. The installation instructions are given in the DataMelt manual. Use the following links to download DataMelt:
or mirror (unstable & weekly updated):
Additional options: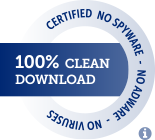 DataMelt releases
Separate Libraries
Use
separate jar libraries
for manual update of your DataMelt (community) installation. Not required for DMelt-Pro.
History
DataMelt predecessors, jHepWork and SCaVis, can be found on
this page
.
---